Southern Cross has announced that it will participate in the bi-annual Posidonia Convention in Athens/Greece next June. The Company has been involved in every Posidonia since 1994. 2020 will see it cooperate with the Everise Group of Singapore in a joint exhibit. Senior Executives from Southern Cross & Everise will be present during the week long exhibition.
JIM COSTALOS re-elected as ASSA Chairman
Jim Costalos was re-elected unopposed as Chairman of the Australian Ship Suppliers & Services Association at the recent AGM held Sydney. Jim continues to lead by example and has the support of his peers as he leads ASSA to the ISSA convention in 2020 to be held in Sydney. Jim is a founder member of ASSA in 1980. He has served as Vice Chairman 1985, 88, 89, 90, 2011 and 2012. Whilst he has held the Chair in 1991, 92, 2001, 02, 13, 14, 15, 16, 17, 18, 19, making Jim the longest serving Chairman in the history of the Association.
Marine Trader Issue 1 - 2019
Jim Costalos was featured in the MT magazine.
Click here to view the article.
To our valued Customers & Associates

WE HAVE PLEASURE TO ANNOUNCE THE RE-BRANDING OF SISTER COMPANIES "SOUTHERN EVERISE (S) PTE LTD" of Singapore and "SOUTHERN STAR MARINE CO LTD" of China. As from the 1st August 2018 the Companies shall trade as EVERISE SHIPPING SERVICE PTE LTD (SINGAPORE) & EVERISE SHIPPING SERVICE CO LTD (CHINA).

In recent times we have seen considerable growth and we believe now is the time to enhance efficiencies within the group.

Introducing initiatives:

One Bank Account
One Accounting Departmenz
One Management Team
One main email contact address

We shall maintain a Group Head office covering Sales & Marketing, Accounting, Purchasing & Management in Singapore. This will be the communication centre for the Group.

We believe the new concept will not only enhance the service efficiencies of the group but help reduce the operating costs. Thus savings can be enjoyed by our ever growing customer base.

There are no other significant changes to the operation and all key staff will remain in place to continue to offer you the high grade service you have become accustomed to.

Further all previous contracts and agreements with our customer base will remain in place to be honoured to the best of our ability.

All telephone and mobile numbers will remain the same. For the time being email addresses will remain unchanged but these will be upgrade to encompass the new trading name.

SERVICE WILL BE PARAMOUNT, QUALITY AND PRICE – THE BALANCE

Should you have any further queries please do not hesitate to contact us for further clarification.
POSIDONIA 2018
Southern Cross Marine Supplies Australia – Southern Star Marine China & Southern Everise Singapore – The Southern Group
Were pleased to participate in the recent Posidonia Exhibition in Athens. Represented by Jim Costalos, Con Costalos, Matthew Costalos & Li Yonghong.

The exhibition was held at the Metropolitan Expo Centre by the Athens International Airport for the fourth consecutive time, broke all records (again). The exhibition attracted a record number of visitors, over 22,000 shipping industry professionals. Over 1900 exhibitors in an area of 40,000 square meters. It has global appeal as 90 nations were involved in the exhibition. Including 20 national pavilions. This was the 25th Posidonia exhibition and we have been participating since 1994.

This year's conference hosted many key dignitaries, including Greece's Prime Minister - Alexis Tsipras. Athens is regarded at the worlds "heart of shipping". Certainly Greek, ship owners control the world's largest fleet.

The Southern Group were very pleased to see many of its Customers and friends visit our Stand Number 4-232 to share a drink And a chart. We were extremely pleased to host persons not only from Greece but from Turkey, Cyprus, Italy, Denmark, Germany and the UK.

A point highlighted during the exhibition was that It seems global shipping is on a growth spurt buoyed by rising charter rates in the key sectors of dry bulk and container shipping. After many years of poor performance.

Jim was attending his 13 exhibition whilst Con was attending his 11th. Matthew was well accepted by the market place for his first attendance and exposure to the overseas world.

Now we look towards 2020.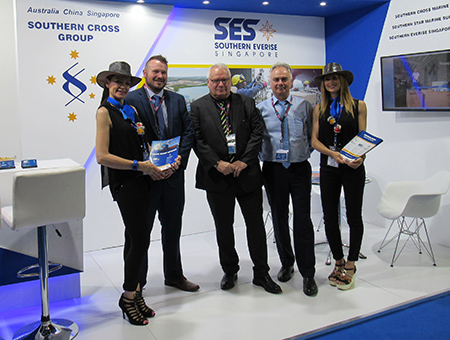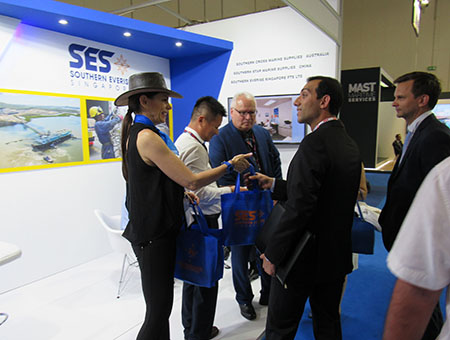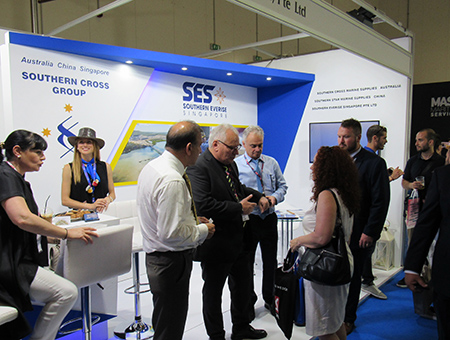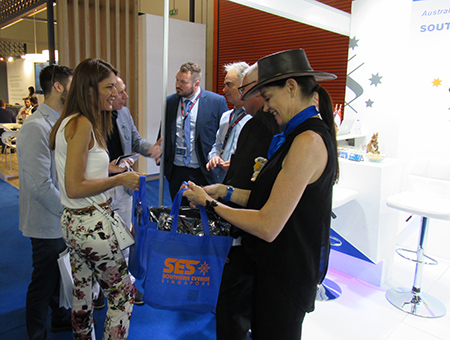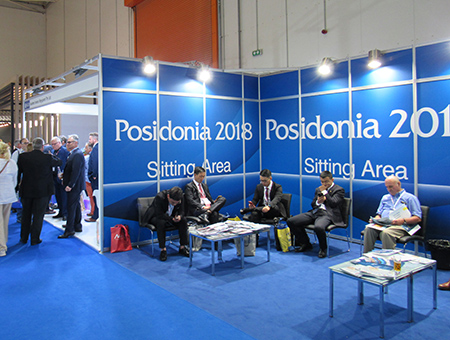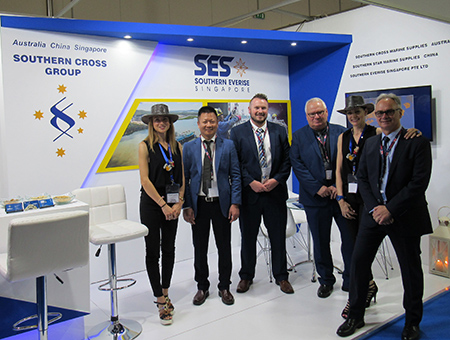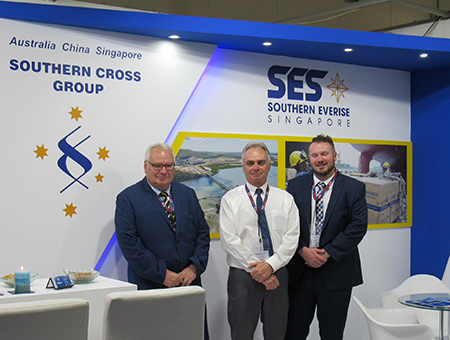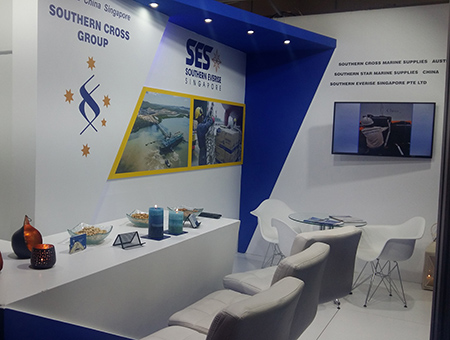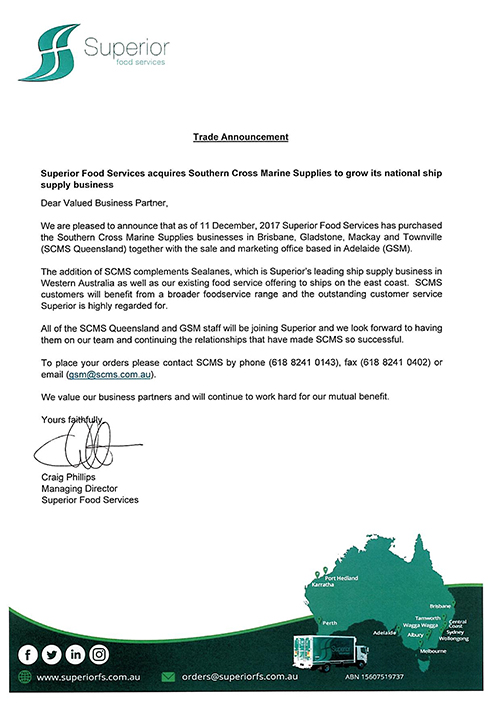 SOUTHERN EVERISE SINGAPORE RELOCATES
A short 2 years after inception Southern Everise Singapore has moved to larger premises in the heart of the Singapore shipping belt.
The warehouse/office complex comprises of 6000 mtr area.
This allows SES to operate with efficiency and professional structure adding to the high quality service already SES has become known for in Singapore

JIM COSTALOS ELECTED TO ISSA EXECUTIVE BOARD
Southern Cross is pleased to inform that SX General Manager, Jim Costalos was elected to the International Ship Suppliers & Services Executive. This is for a three year term. Jim was instrumental in assisting in the huge success of the recent ISSA 62nd Annual Convention in Athens. The executive now covers all areas of the shipping world including, Australia, Americas, Africa, Middle East, Europe & Asia.


JIM COSTALOS RE-ELECTED AS CHAIRMAN OF ASSA
Jim was re-elected as Chairman of the Australian Ship Suppliers & services Association during the recent annual meeting in Brisbane on the 24th November 2017. This shows strong support from his peers in a very competitive environment, thus highlighting the unbiased work Jim undertakes for the benefit of all Australian suppliers.

Jim is a founder member of the Australian Association in 1980. He served as Vice Chairman in 1985, 1988, 1989, 1990, 2011, 2012. Whilst he has held the Chair in 1991, 1992, 2001, 2002, 2013, 2014, 2015, 2016, 2017. This latest appointment will make Jim the longest servicing Chairman in the history of the Australian Association.
SOUTHERN CROSS ARE PROUD AND PLEASED TO BE PART OF THE AUSTRALIAN BORDER WATCH PROGRAM.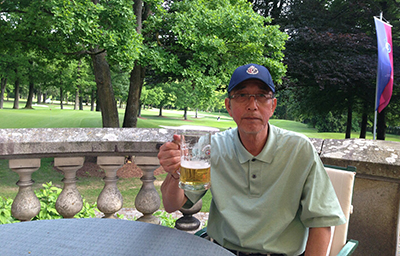 A GREAT SOUTHERN CROSS STALWART RETIRES
Hideo Ikeda affectingly known as simply IKE – announced his retirement from the industry. To take effect from 30th September 2016.

Ike immigrated to Australia from his native Japan in 1966.
He was Skipper on a prawn trawler and also involved in Culture pearls.

Ike entered the ship supply industry through a small family business in Brisbane in 1975. He went on to join the mega ship supply group Nautilus in 1983. He departed Nautilus for a brief period to operate his own Ship Supply business, which was eventually bought up by Nautilus. He remained at Nautilus also known as Metro Nautilus & Legend Nautilus until 2003.

Ike was one of the original members of the new start up family group Southern Cross in December 2004. He has been a loyal member of the group and has been instrumental in the growth of the SX business in Japan and locally with Master deciding cash vessels.

Ike will be missed by all in the industry, but he will spend his days doing what he loves most – playing golf and drinking beer.

Ike will still be available, as he will be calling in on a regular basis to assist the team in Brisbane as required.

We wish Hideo Ikeda – Ike all the best in is retirement.
SOUTHERN EVERISE SINGAPORE MEETS ITS SUPPLIERS
Southern Everise Singapore the newly established arm of the Group in Singapore threw a Cocktail Reception at the impressive ALKAFF MANSION RISORANTE in Singapore recently 55 Guests were invited and enjoyed a lavish buffet dinner at this up market Singapore establishment.
It allowed the opportunity for Southern Everise Management & Staff to meet with the main suppliers the Company will be establishing trading conditions with.
Jim Costalos addressed the Guests with a report on the establishment, ownership and future aims of the Company while Mr Li Yong Hong also addressed the group in Mandarin, to everyone's appreciation.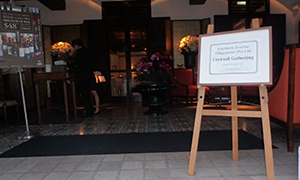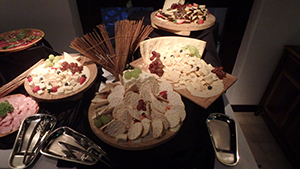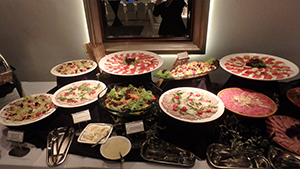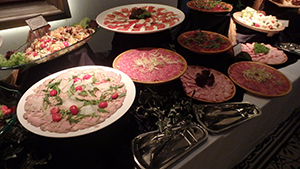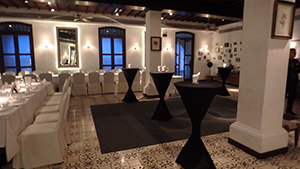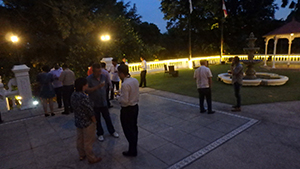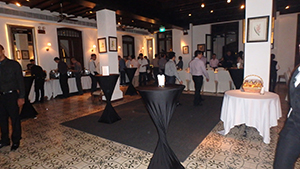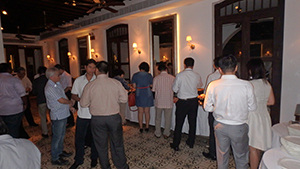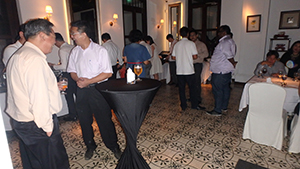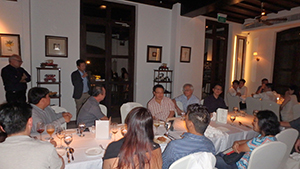 INTRODUCING –
SOUTHERN EVERISE (SINGAPORE) PTE LTD
We wish to thank our friends and customers for their overwhelming support. As a result, our Singapore Division has seen exponential growth and will be reorganized as part of our expansion programme in collaboration with our China partners.
It is with great pleasure that we announce that our Singapore Division is now moving into a new warehouse/office complex. As from the 14th September our business activity will be commenced under a new entity SOUTHERN EVERISE (SINGAPORE) PTE LTD.
We believe this reorganization will add value to our customer base through enhanced quality of service and competitiveness of our prices.
To ensure a seamless customer experience during this period of transition, Southern Star Marine Pte Ltd will continue to operate side by side until all financial obligations have been completed.
You can rest assured that SOUTHERN EVERISE (SINGAPORE) PTE LTD will continue offering the quality and service at competitive prices that the Southern Group is well known for .
JIM COSTALOS – HONOURED BY ISSA (April 2015)
Southern Cross is pleased to inform that at the recent ASSA (Australian Ship Suppliers & Services Association ) held in Singapore in conjunction with the International convention, Jim Costalos was unanimously appointed to continue as Chairman of the Association for another term. The Australian members showed tremendous support for their Singaporean neighbours by attending in large numbers.

Further Jim was honoured by the International body for 41 years in the Industry for his invaluable contributions to the ship supply industry.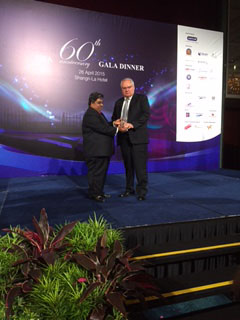 INTERNATIONAL SHIP SUPPLIERS & SERVICES ASSOCIATION 60th annual Conference & Convention in Singapore 24/26 April.
Southern Cross Marine are happy to announce that in conjunction with the Australian Ship Suppliers & Services Association will participate in the Singapore convention.